traddling the two continents of Europe and Asia, Turkey is a melting pot of cultures with something for everyone. It has a gorgeous coastline bordering the Mediterranean Sea, historical ruins to rival those of Greece and Italy, plus delicious food and friendly locals.
If you still need persuading that Turkey should be your next holiday destination, then here are 10 reasons to visit this amazing country.
1. The People
Turkish people are some of the friendliest and most genuinely hospitable people in the world. Visit any shop and chances are you'll be offered free samples, tea and conversation with absolutely zero pressure to buy anything.
Head to East Turkey and here you really will be blown away by the friendliness and generosity of the locals. With few foreign tourists here most won't speak any English, but they'll still want to talk to you and most likely offer you tea, free food and sometimes even the offer to join them for dinner or stay at their house.
2. The Beaches
Sitting east of Greece on the Mediterranean Sea it should be of little surprise that Turkey is perfect for a beach holiday. Its southern coastline, aptly nicknamed the Turquoise Coast, contains not only gorgeous beaches backed by calm turquoise waters ideal for swimming, but ancient ruins and plenty of opportunities for activities from hiking to diving.
One of the best beaches is the Blue Lagoon in Oludeniz. Here the beach stretches out to create a natural lagoon, with beautiful crystal clear water where you can paddleboard or kayak. To really see the Blue Lagoon at its finest, try paragliding over it. This is one of the most popular activities to do in Oludeniz, and seeing the Blue Lagoon and surroundings from above is simply breathtaking.
If you're looking for a cute seaside town to spend some time then look no further than Kas (pronounced "Kash"). Sitting about halfway along the Turquoise Coast, it has a chill vibe with cobblestoned streets lined with bustling cafes, great seafront restaurants, and some cool bars. Whilst in Kas, make sure to do a boat trip to see the underground city of Kekova. Not only will you see the Sunken City area, but you'll also stop at some beautiful bays for swimming and get to wander around the historical village of Simena, known for its byzantine castle and homemade ice cream.
Kas is home to a number of beautiful beaches, but one of the best is Kaputas Beach. Nestled between two cliffs and with vibrant turquoise water, this is one of the most picturesque beaches in the whole of Turkey.
3. The History
Like Greece and Italy, Turkish history dates back thousands of years as evidenced by the amazing ruins dotted throughout the country. One of the most famous and world-renowned is the ancient city of Ephesus. Founded in the 10th century BC, this ancient metropolis is one of the best-preserved Roman cities in the Mediterranean region. A UNESCO World Heritage Site, it is home to the Temple of Artemis, one of the Seven Wonders of the Ancient World, and the Library of Celsus, one of the most impressive structures of the ancient world and perhaps the most recognizable location in the city.
Another must-visit if you're interested in history is the archaeological site of Gobekli Tepe. Lying just 12km outside Sanliurfa, the 12,000-year-old complex, predating Stonehenge by some 6,000 years, is regarded by many as the world's oldest temple.
Even if you're having a beach holiday, there's still plenty of opportunities to visit some of Turkey's ruins. Along the Turquoise Coast, Olympos is home to an ancient city. The ruins here are somewhat overgrown which only makes them more interesting. The ruins are split by a river valley that leads directly to the sea and Olympos Beach, which is a gorgeous long stretch of sand and pebbles backed by lush green mountains. The 12km sandy beach of Patara is also backed by ruins and a particularly impressive amphitheatre. It really is an experience to walk through the centuries-old ruins and find yourself on a beautiful sandy beach.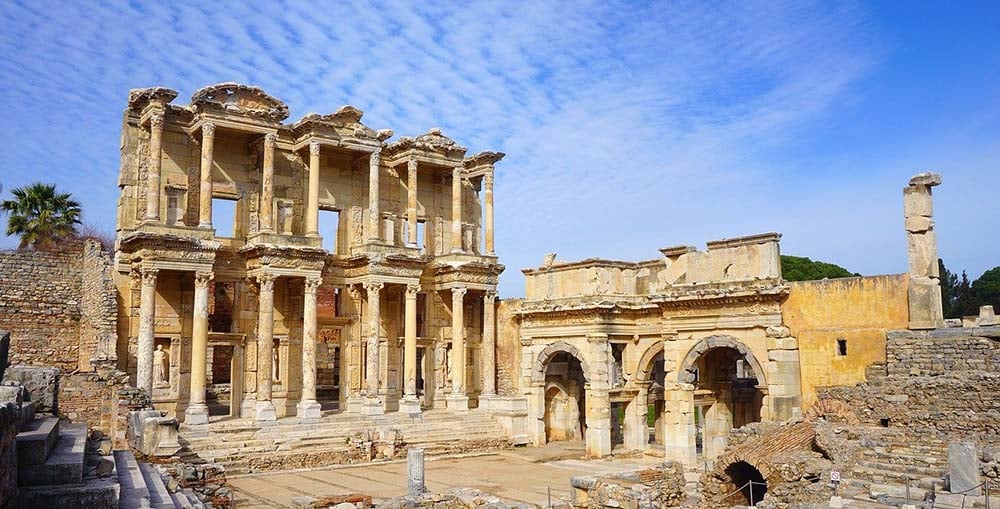 4. The Nature
Turkey may not be known for its nature but take a trip up to the north of the country near the black sea and you'll find lush green hills, lakes and rivers to satisfy any nature lover.
Along the Black Sea near the small town of Rize you'll find the Ayder plateau. With many comparing it to the Swiss Alps, you'll find the scenery and lifestyle here completely different to the rest of Turkey, making it the perfect place for those looking for relaxation amid stunning natural landscapes.
Just up the coast from Rize you'll find Trabzon and the nearby village of Uzungol. This cute little village sitting on the lake surrounded by mountains will make you think you're in Switzerland, not Turkey, and the views here truly are beautiful.
The small lakeside town of Egirdir with its mountainous backdrop is also the perfect spot for those looking for peace and quiet in a natural setting but with plenty of hiking opportunities nearby.
If it's big mountains you're after then head to the Eastern Taurus mountain range which is home to Mount Nemrut. It's not the easiest place to visit and you'll need your own transport to get here, but with the summit being home to the tomb of King Antiochus I of Commagene and two terraces of huge stone statues, it's certainly worth the effort.
5. The food
Regarding food, where should we start? Turkish food, particularly Turkish kebabs, are known and loved worldwide, and whilst kebabs are indeed one of the best things to eat in Turkey, Turkish food is so much more. From pides (flatbread with toppings like meat and cheese, known as the Turkish pizzas) to gozleme (thin pancakes filled with things like potatoes and onions) to manti (ravioli in a yoghurt sauce with chilli oil) to kumpir (a jacket potato filled with as many things as you dare), Turkish food is incredibly diverse and all incredibly tasty.
One of the best and most favoured meals of the day is breakfast. Turkish breakfasts are huge. You'll find eggs, bread, olives, salad, cheese, yoghurt, honey, fruit and more. The meal is an occasion to be savoured over and you can easily spend hours at breakfast working your way through the many plates whilst sipping a Turkish tea or coffee. Wherever you visit in Turkey, indulging yourself in a traditional Turkish breakfast is a must.
Different places in Turkey have their own specialities so even once you think you've tried all the food on offer, visit a new place and you'll be greeted with something new and delicious. From Kuymak (a melted cheese dish) and hamsi tava (fried anchovies) in the Black Sea region to testi kebab (a meat stew cooked in a clay pot sealed with bread and served literally on fire) in Cappadocia, it's pretty much impossible to become bored of Turkish cuisine.
If you want to sample authentic Turkish food at its best then head to Gaziantep. The city is known as the food capital of Turkey which is an achievement in a country known for its food. The food here is so good that it was actually recognised by UNESCO as a city of gastronomy.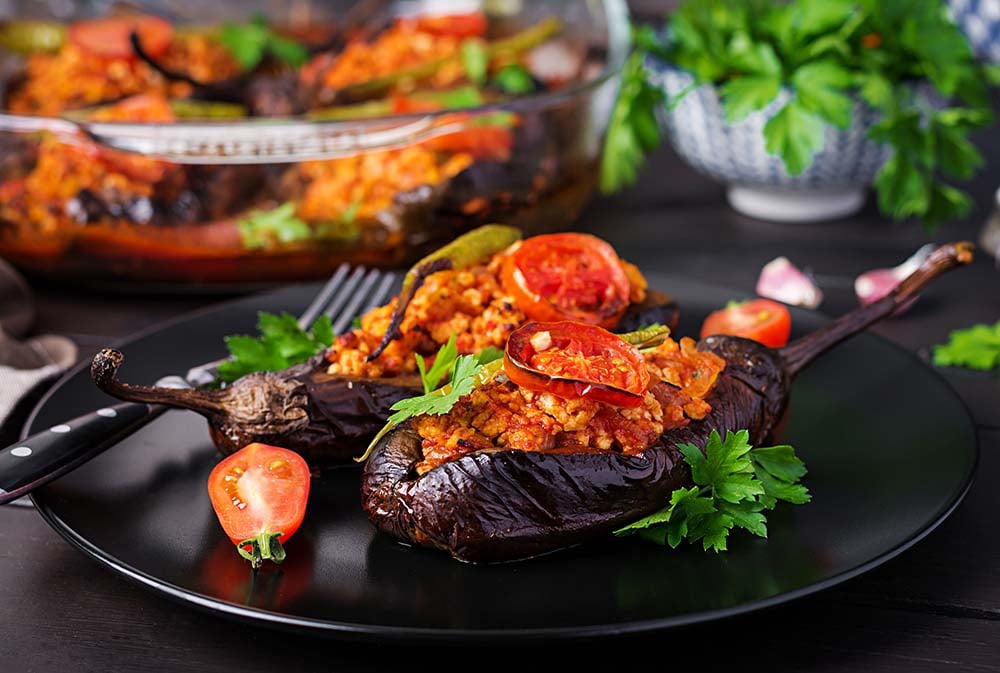 6. The unique landscapes
Turkey is full of beautiful landscapes but there are some that are truly unique and incomparable.
Cappadocia is one such place. It's truly magical and like no other. It really is difficult to imagine the unique rock formations, multicoloured canyons and stunning landscapes without witnessing it yourself first hand.
As you walk around you will be in awe of the scenery surrounding you, and seeing the hundreds of hot air balloons flying above the landscape at sunrise is a once in a lifetime experience. As well as seeing the balloons from the ground, also take an actual flight. Not only is Cappadocia one of the most famous places in the world to go up in a hot air balloon, but it's also one of the cheapest, and seeing the landscape from above is simply breathtaking.
Pamukkale is another such place. Meaning "cotton castle" in Turkish, thermal waters from the area's hot springs deposit calcium which creates bright white, almost snow-like, travertine terraces that form a stark contrast to the surrounding green landscape.
Back in the day, Pamukkale was one of the most popular thermal pools in Turkey. It literally was a spa, first used in the 2nd century BC. The water is a naturally warm temperature, so not only is it extremely picturesque, but bathing in these natural pools is incredibly relaxing. The water here is also believed to have healing properties, so spending the day could even be regarded as good for your health!
7. The capital Istanbul
Istanbul is such an interesting and historic city that it alone provides a top reason to visit Turkey. With the western half of the city situated in Europe, while the eastern half is located in Asia, Istanbul is a melting pot of cultures where you can visit thousand-year-old mosques one minute and enjoy a beer in a lively bar the next.
There are tons to see and do here, but if you were to visit just one tourist attraction in Istanbul, then it should be the Hagia Sophia. Constructed in 537 AD as a church, the Hagia Sophia was the single greatest architectural achievement of the Byzantine Empire. It has since been transformed into a museum, but today functions as a mosque and visiting during prayer time is a truly magical experience.
Other must-visits in Istanbul include the Blue Mosque, famous for the intricate blue tile work that covers the interior of the building, the Galata Tower which you can climb for views over the whole city and the Bosphorus River, and the Grand Bazaar with its maze of hallways and friendly locals trying to sell you all kinds of goodies. In fact, Istanbul is a shoppers paradise and you'll want to leave space in your suitcase for the beautiful homewares, cotton Turkish towels, and boxes of Turkish delight that you'll undoubtedly want to take home with you.
Istanbul has a great public transport system with trams, a metro and buses connecting all corners of the city. One of the best ways to get around though is by boat. Jump on one of the ferries on the European side of the city, cross the Bosphorus and depart in Asia. Or better yet, take a boat tour at sunset to see all the main attractions of the city as the sun goes down.
8. The sweets
If you have a sweet tooth then Turkey is the place for you. From Baklava to Turkish delight to bakeries filled with traditional cakes and biscuits, the Turks definitely love their sweets. Spending an afternoon sipping a Turkish tea or coffee whilst sampling all the different sweet delicacies is a pretty tasty way to experience the local culture!
The best way to sample the different types of Turkish delight is to head to a shop selling it and try all the different samples they will undoubtedly offer you. Don't feel pressured to buy, and if you do plan on buying then certainly don't be shy of asking to try more! You'll notice that Turkish delight is very different and remarkably better than the Turkish delight known and sold outside of Turkey. Whilst you can get the international cubed variety, make sure to try the rolled Turkish delight filled with chopped or creamed nuts (think Nutella or a kinder Bueno type filling). If you thought you didn't like Turkish delight this will certainly change your mind!
One traditional dessert you should try whilst in Turkey is Kunefe. Crunchy kadayif pastry is filled with cheese, soaked in honey and baked. It really is delicious.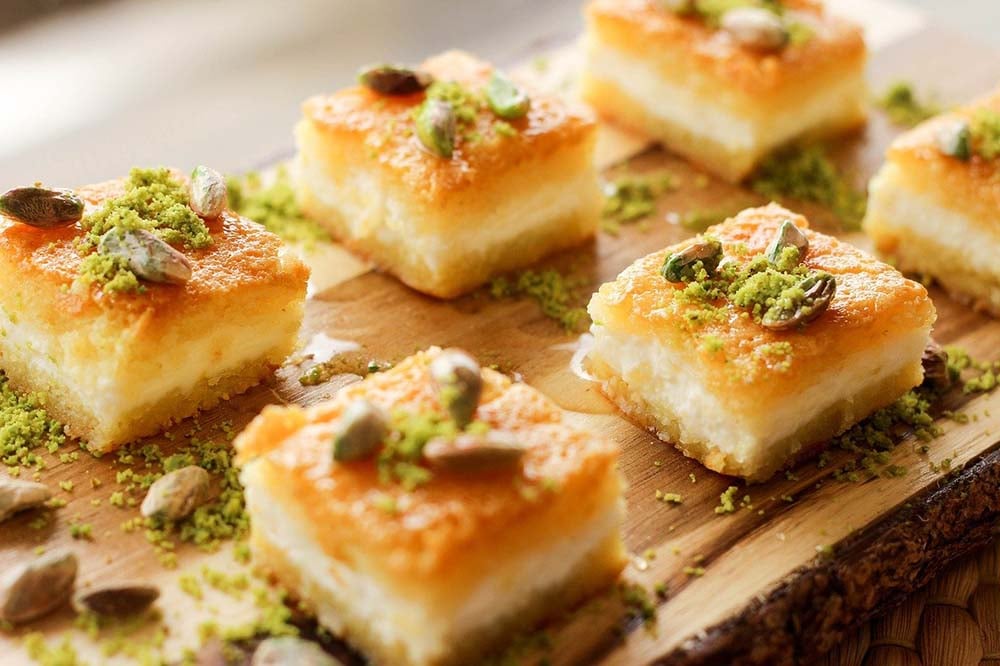 9. The picturesque towns
Turkey is full of small, beautiful towns with a big history and strong culture.
One such town is Sanliurfa (seen below). Pay a visit to Balikligol, or Fish Lake, a place of pilgrimage for Muslims who believe it is the birthplace of the prophet Abraham. The tranquil lake sits next to a mosque in the middle of a park and is overlooked by Sanliurfa Castle, and so is a great place to wander around.
Mardin is another town well worth a visit. Sitting atop a rocky hill that rises steeply over the surrounding plains, with the buildings cascading down the hillside, the whole city has been designated a Unesco World Heritage site. Its elevated position means great views, and there are many rooftop cafes and restaurants here which are perfect to while away a couple of hours, especially at sunset. Whilst here visit Zinciriye Medresesi and take photos in the pretty courtyards and arched walkways with a view out over Mardin and beyond.
Safranbolu is another UNESCO World Heritage Site and staying here you'll soon understand why. Traditional houses line the cobblestone streets, and together with small shops selling handmade carved copper, you really will feel like you've stepped back in time. In fact, the traditional Ottoman style houses are some of the best-preserved examples of Ottoman architecture in the country. Unsurprisingly given its name, saffron is the main produce here and a must-try is the saffron Turkish delight together with a saffron Turkish coffee.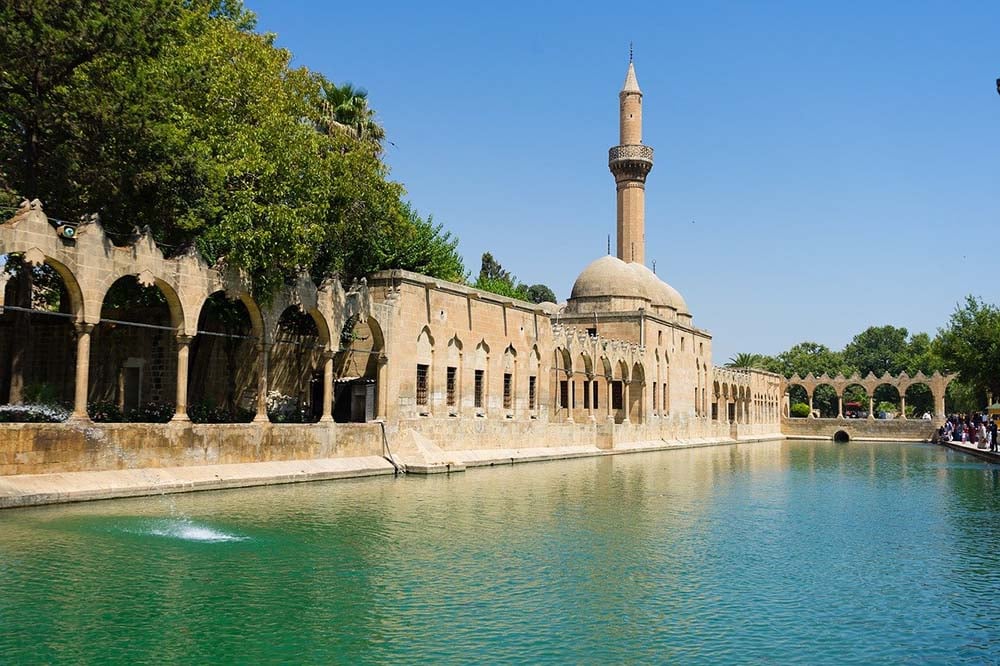 10. The cost and ease of travel
Unfortunately, Turkey has been in the midst of a currency crisis for a while now, but this has a positive outcome for tourists to Turkey: it's incredibly cheap. In fact, Turkey is probably the cheapest country you can visit in the Mediterranean. This means you can have an extremely budget-friendly trip here, staying in local guesthouses and eating local food, or "splash out" on high-end hotels and restaurants and still have an affordable holiday.
If you plan on exploring the country and some of the places mentioned above then you're in luck as Turkey is extremely easy to travel around. Buses are regular, cheap and comfortable and go between pretty much all the towns and cities. Better still, you can check the schedules and prices of all the different bus companies using the Obilet.com website or app, making travel planning super easy.
Summary
Turkey has it all. Historic ruins, bustling cities, beautiful beaches, mountains, shopping, excellent food, and all at an affordable price. So whatever you're looking for, be it a short city trip to Istanbul, a beach holiday along the south coast, or a place to travel for a while with a mix of everything, Turkey could be for you.